The following is a guest post about spring cleaning simplified from regular contributor, Morgan from Morganize with Me.
Spring will get here eventually, right? I hope so anyway! We still have some snow here in Colorado, but I'm eager to see the trees start to bloom and the grass turn green again. I'm also excited to turn my thoughts towards some spring cleaning. What is it about the springtime that gives us an extra boost to want to do some spring cleaning?
Well sooner or later spring will get here and I want to help by sharing some simple tips with you for how to best approach your spring cleaning. Let me begin by being candid. I've been known to go all out with a larger than life plan and then lose all my steam. Then other years I never actually gotten started with my spring cleaning…(you too?).
So, I say we commit to each other to meet somewhere more in the middle. Let's find a way to create a doable "to-do" spring cleaning priority checklist. One that will allow us to feel accomplished and ready to enjoy some of that spring weather. (When it finally rolls around!)
Spring Cleaning Simplified
Tip #1: Top Three
Start by considering your top three cleaning priorities. Ask yourself: What are your three spring cleaning goals? What would help you feel as though your home is reset and ready for spring? What matters the most to you?
Is it having your windows cleaned or your carpets shampooed? All your trim and doors scrubbed down or the garage decluttered and cleaned out? List your top three priorities as a way to help focus what you will address. Prioritizing will help you to reach your goals because you will then have a clear direction for what you want to work on.
Tip #2: Time Block
Now consider where you will time block the time to work on these priorities on your calendar. If you plan adequate blocks to target these tasks, you will more likely be able to get to them and keep them the priorities that they are. Without scheduling, these items can often get pushed further and further down your "to-do" list. And then the next thing you know is that they've moved off your list altogether! Work to not let this happen. Keep your aim realistic and dedicate to your top three spring cleaning priorities. Intentionally build them them into your schedule with adequate margins so you can work on them start to finish.
Tip #3: Teamwork
Yes, you know it's true, teamwork makes the dream work! Think about who you can ask to help you with your spring cleaning. Maybe even consider outsourcing some of the work. In other words, ask how you can help to lighten your load? Are their children in your home that could easily take on some of the smaller chores? Get creative and resourceful!
Dividing and conquering is often exactly what is required to be able to get the job done! Don't try to take on everything by yourself. Enlist help where you can.
Keep your spring cleaning simplified: focus on your top three, time blocking, and teamwork. This way you'll experience more success with your spring cleaning as the trees start the bloom and the grass turns green again.
Happy Organizing!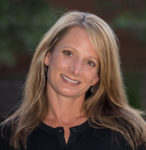 Morgan is a professional organizer (chaos calmer), writer (list lover), and exercise enthusiast (fitness fan), keep up with her on her site, Morganize with Me. Her mission is to share tried and true techniques that she hopes will encourage others as they focus on their health and homes. Check out her Book, join a Challenge, listen to her Podcast, check out her Shop and The Organizing Box.
**********
Other related posts you may be interested in:
The Less Overwhelming Way to Manage Spring Cleaning Chores (free printables!)
How to Get Chores Done When Your Time & Energy Are Limited (free printables)