The following is a guest post about an organized entryway from regular contributor, Morgan from Morganize with Me. 
We are supposed to get our first snow this week, which is so fun! Especially because we were living in a beach climate for the past four years, so this is a very exciting change for us.
I've gathered up all of our cold weather gear (the little bit that we have) and I wanted to share with you how I organized our entryway. Not only in preparation for the snow, but even more importantly for the daily school shuffle.
We've been in our new home now for almost two months, so I've had some time to observe how we really use our spaces, especially when it comes to our comings and goings.
For my husband and I, we recently finished our fabulous Pocket Office which is where the two of us store our things. The system is working wonderfully, as it is set up by the garage door where we enter and exit most of the time.
However, the kids are using our front door when they leave and return from school. Therefore, I wanted to set up an easy and simple system for them to use right in the entryway. Fortunately, we have a large guest closet in the entryway, so I decided this would be the best spot for my ABC's to dump their stuff.
I started by using these three baskets that I bought over the summer (from Michaels) and had used in our rental home for shoe collection. They fit perfectly at the base of the closet and the letters I had used in our previous home quickly got tied on as well.
Not only is it a cute touch, it takes away any of the guesswork about whose stuff goes where. My kids use their baskets to toss their shoes, slippers, and what have you. (By the way we did not plan to have an ABC lineup, it's just the way it turned out!)
Next up, was how to organize the winter wear. Items such as umbrellas, gloves, hats, etc. Well…I looked around and found these perfect baskets that I had used in my two previous pantries. Out of the original 12 or so baskets, only eight were still in good condition, which was exactly the space I had to work with. I love it when that happens!
They lined up perfectly and I simply organized the items by category. My hubby and I use the extra baskets for any of our shoes that we want to put away. (We keep the majority of our shoes in either the garage on shelves or in our master closet.)
Now, let's talk about coats, backpacks, purses, and sweatshirts. I knew my darling children would most likely not get around to hanging up their coats, especially on hangers. Even though the large closet has plenty of room for that, I just knew this was not a reality. And I'm a firm believer in "reality organizing!"
So, I decided to incorporate our IKEA coat rack from our last home. Originally I had planned to keep the coat rack in the garage, but we needed something to easily organize all of the things that I just mentioned, and this does the trick.
Coat racks are one of the best investments when it comes to organizing coats and bags. Not only does it work well for kids, it's also an easy place for guests to hang their things. I regularly clean it up a bit so it avoids looking like it's going to fall over. (Which in all honesty, is how it usually looks.) Then I also keep a row of hangers in the closet for any guests that might want to officially and formally hang up their coats. #overachievers
This entire project was easy to implement and I was able to use things that we already had. Whenever you start to organize a space, look around your home and find ways to incorporate things that you already own. Often this is the most efficient and easiest way to get a space organized.
Now, if it snows this week I know exactly where my winter hat and gloves are in my entryway!
Happy Organizing!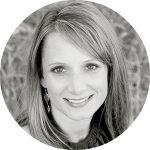 Morgan is the energetic and motivated, but also realistic girl, behind Morganize with Me. She is a list lover, fitness fan, and chaos controller! Her mission is to share tried and true organizing techniques that she hopes will encourage her readers and clients as they focus on their health and homes. Join one of her Challenges and be sure to check out her Shop full of fabulous organizing printables!
Save
Save