The following is a guest post from regular contributor, Morgan from Morganize with Me. 
Summer….oh how I love you! I really do. I love the relaxed nature, the sleeping in, the ability to wear flip-flops 24/7, the late nights, and really just the chance to take a break! Even more so, I cherish the long days with my precious kids. And while I'm determined to make the most of our long days together, I'm also determined to keep the chaos to a dull roar around our home.
To better control the chaos, I have five key organizational tips that are my "go-tos" when it comes to staying on top of our daily summer schedule. So if you want to not only survive this summer, but to also thrive, follow these five simple tips for an organized summer and you'll be well on your way!
1) Menu Plan
When you menu plan, you will save yourself time and money. Not to mention you usually eat healthier and better too! Sit down once a week and knock out the plan and grocery list(s). Make sure that you plan ahead for all the meals! Don't forget lunches, snacks, parties, picnics, etc. Also consider simple dinners you can throw in a cooler and take to the park or pool. I've got some great easy and healthy dinner recipes that can all be made in a snap!
2) Get Ready
One of the best things you can do for yourself on a daily basis, is to take some time each day to get yourself ready! Ready meaning that you have taken some quality time to care for yourself. This can be getting your shower in and putting on your make up, or this might mean getting a workout squeezed in first thing in the morning. (OR, maybe it's both!)
Be realistic, but plan the time into your day, preferably earlier in the day. A time that is just for you to get yourself geared up for the day. By taking good care of yourself, rather exercising, getting dressed, or that much-needed quiet time, you will feel more put together and have a better threshold for the day ahead.
3) Daily Five
My morning (organizing/cleaning) routine consists (generally) of the following: unloading the dishwasher (we run it every night), cleaning up the kitchen after breakfast (entirely), prepping dinner (defrosting meat etc.), a light tidy through our main rooms, and throwing in a load of wash if it's laundry day.
Create a quick list of five things that you will do first thing in the morning. Five areas that will impact the rest of your day, in a positive way. These five chores shouldn't take you more than around an hour in total. In addition, have five daily things for your kids to do too. Be sure to have everyone do their daily five first thing (if possible) so they'll be done for the rest of the day! (Below is an example of our "Daily Five" during the school year.)
4) 15 Minute Organizing
Summer can often help us to push the pause button on projects. Which is why it is a great season to simply focus on what I like to call "15 minute fixes." While you're putting on your make up, do a quick sweep of your make up. What needs to be discarded? What needs to be replaced? Clean the trays real quick too! Or when you are cooking dinner, do a quick overhaul of your spices. What are you out of? What needs to be tossed and replenished?
Organizing doesn't have to be a full day project. Do one room or one drawer at a time. Setting a timer is a great way to keep you focused on getting things done efficiently.
5) Stay Home
I'm not suggesting by any means that you should only stay home this summer. Instead I'm suggesting that you protect your calendar. Avoid committing to things that don't bring value to you and your family. Pick the best "fits" for your family and be IN 100%. There is no reason to say yes to everything that comes your way. (And there are plenty of good things!) Sometimes the best part of summer is just being.
I hope that you are looking forward to some down time this summer season. Rather that be a few weekends away or even a "staycation." If you have travel plans be sure to check out my "How to pack like an Organizer" that I shared last time I was here.
Wishing you a relaxing (and organized) summer, filled with many memories and blessings!
Tell Me – Do you have your own summer survival organizing tips? Ideas that have helped you and your family to not just survive but to thrive?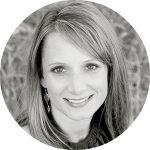 Morgan is the energetic and motivated, but also realistic girl, behind Morganize with Me. She is a list lover, fitness fan, and chaos controller! Her mission is to share tried and true techniques that she hopes will encourage her readers and clients as they focus on their health maintenance and home management.