I'm so excited to FINALLY be able to reveal this fantastic Cyber Monday deal with you! Check out Circle with Disney, the perfect gift for peace of mind. Seriously!
Every family needs this in their home.
I am a mom of three kids and the one thing that stresses me out THE MOST about parenting is managing all the electronics in the house.  It is so hard to stay on top of it all but we have to because the internet can be a very dangerous and scary place.  It is our job as parents to protect our children but it is so not easy to protect them online.  It's not uncommon these days for kids to have multiple devices with Wifi access.  Between the Nintendo DS, cell phone, iPod, iPad, WiiU, etc. it can be downright exhausting managing not only what they see online but how long they are on it as well.
Over the years I have tried many different resources for monitoring online usage but none of them are all encompassing which frustrates me to no end.  So when I was introduced to the Circle I immediately knew it was something I had to have and am excited to be partnering with the Company to share this product with you to make life for families so much less stressful.
Don't believe me? Watch this video clip and you'll be sold too.

Best part…
It's on sale today!
$85.00! (regularly $99)
Are you tired of letting the Internet dictate what your family is exposed to? Not Anymore! With Circle, you are the boss!
4 Awesome things you can EASILY do with Circle:
Set appropriate filters for EACH DEVICE. Use the pre-designed ones or customize your own.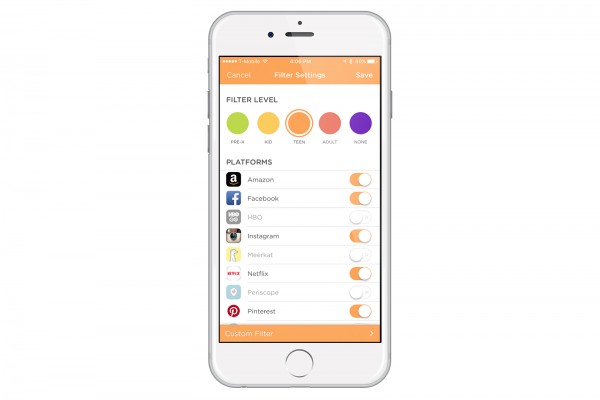 2. Track where your family is spending their time online.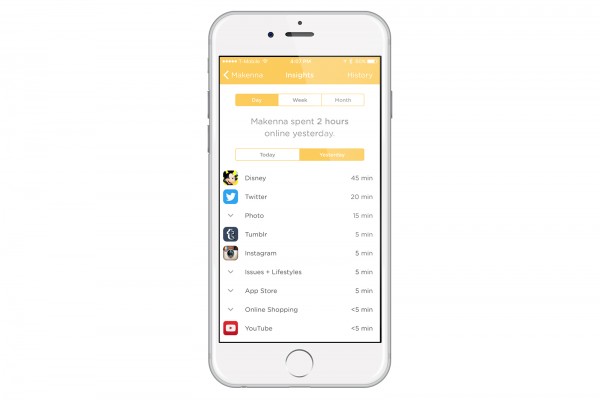 3. Give your devices a BED TIME!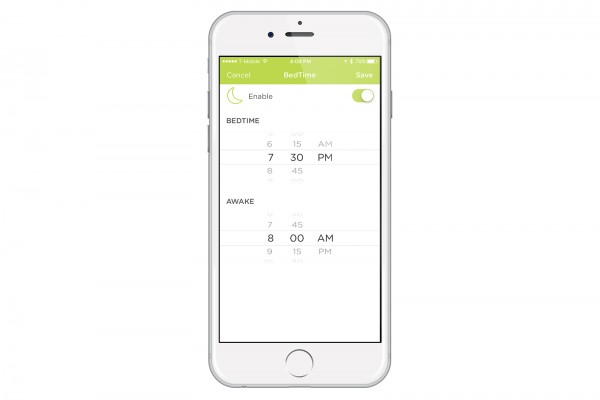 4. PAUSE the internet! Yes. you. can.
No additional subscription fees!
If you are still not convinced, read what these Circle customers are saying about it:
"As the father of four kids from elementary through college age, I am not exaggerating when I say Circle is EXACTLY the device I have been looking for to control the internet in my house. Circle truly is peace of mind in a little white box." – Wayne Stocks
"Circle has literally changed our lives and how our family spends time on the internet. My worries of what my children could be exposed to online has changed overnight by the use of Circle. I can pause the internet anytime making getting chores or homework done much easier these days." -Terra Nyce
"Circle makes it easy for me to protect my kids online, monitor usage across all our home's devices, and create conversations with the entire family. It's rare that something is simple and effective, but Circle is both." — Michael Lukaszewski
***************
Get control of the Internet and give your family this gift!
As part of the Circle bloggers team I am anxiously awaiting the Circle they are sending me to try out (please note that unfortunately this product does not normally ship to Canada yet at this time).   I will definitely be sharing more of my experience with this product once I've used it for awhile however I did not want you to miss out on this one day sale if you think it might be something you are interested in trying out for yourself.
For more information and to purchase please visit HERE.
This post contains affiliate links and I will be compensated, at no extra cost to you, if you make a purchase after clicking on my links. Thank you so much for your support of my site!