The following is a guest post from regular contributor, Morgan from Morganize with Me. 
If you are a teacher, I'm giving you a BIG high-five today! I love teachers! When I volunteer for a classroom party and prepare to leave (after only 25 minutes) feeling utterly exhausted, I think to myself, I can't even imagine doing their job for 8+ hours a day! (I know, I once homeschooled, but I was a relaxed teacher and I only had three students – the odds were in my favor.)
With that being said, I owe teachers A LOT. So every year I try to come up with a holiday gift idea that is personable, practical, and pretty. I like to try and use my creativity and generally look for gift ideas that I can make or create.
Last year I brainstormed and was thrilled when I finally came up with this super easy holiday gift idea…
I had made eye pillows for my weekly yoga class members (I get relaxed just looking at these) and I thought, I'll make eye pillows AND neck pillows for our teachers and they won't be able to stop relaxing at the end of their incredibly long days.
How To Make A Simple Teacher Gift
To make a set of (1) Eye Pillow and (1) Neck Pillow, you will need a 1/4 yard of fabric, 1-2 small bags of rice, lavender essential oil (or whatever scent you fancy), a calming mood, and preferably a sewing machine.
Step One:
I laid out my existing neck pillow that I've had for years to create a pattern. The fabric is folded in half so I actually cut two pieces. You could easily create your own pattern in a U shape of even do a rectangle shape. Let your creativity take over!
Because I am a perfectionist eye ball everything, I folded it over and made sure that the two sides paired up nicely, just like good dance partners would.
Step Two:
I stitched the two pieces together, right sides together, leaving a small opening at one of the ends. (Imagine you are making a pillow, oh wait you are!) Then I turned the neck pillow inside out and began filling it with rice.
Insert – where Morgan makes a mess everywhere – I am not a smooth rice filler.
This is my cute funnel that attempts to help me with the job. I also added a few drops of lavender essential oil to encourage the relaxation feel of the gift. Ommmmm…..
And that bag says rice – I think – it's in Portuguese so it could say something else – but it sure looks like rice to me.
*Fill your pillow (neck or eye) with rice that is NOT instant rice. Down the road when someone is warming up their pillow, you do not want the rice to start cooking!
Step Three:
At the end, where I left the opening, I tucked the two ends in together and created a smooth ending and then stitched it up. So simple! And I feel so relaxed just looking at it!
*For the eye pillow you would follow the same three steps above, only make a smaller shape using an eye mask or eye glass cover as your pattern.
Here are two of my completed sets.
I made some cute tags to go with them and provided some instructions. Such as how long to warm them (@30-60 seconds in the microwave) and how you shouldn't use the eye pillows while driving. 🙂 Joking aside, these make great gifts, not only for teachers, but for friends, family members, you name it! They are fairly easy to make and give you the ability to personalize via your fabric and/or essential oil choice.
So, organizers! NOW is a great time to start planning your holiday gift giving. If you start brainstorming today, you'll be better prepared when the holidays roll around. Keep in mind, you don't have to create something by hand, but personable, practical, and pretty are all good things to keep in mind. Happy planning and giving!
Tell Me: I'm thinking about teacher gift ideas for this holiday season, any ideas? I'd love to hear from you!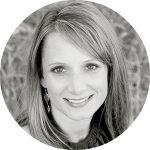 Morgan is the energetic and motivated, but also realistic girl, behind Morganize with Me. She is a list lover, fitness fan, and chaos controller! Her mission is to share tried and true techniques that she hopes will encourage her readers and clients as they focus on their health and homes. Join one of her Challenges and be sure to check out her Shop full of fabulous organizing printables!