The following is a guest post from regular contributor, Morgan from Morganize with Me. 
Hi lovely organizers! Recently I shared with you my 5 Organizing Tips for Girl Spaces, so I knew I had to also cover my 5 Organizing Tips for Boy Spaces. I don't necessarily find a big difference between how I organize for my daughters versus my son, but I have discovered some great tips that make staying on top of all of those Legos and action figures more doable.
No. 1 – Store Small Toys Up High
For younger boys, I highly recommend you keep the small pieces and parts up high. Things like Legos, puzzles, and games This also applies to all things art and craft related. Storing items up high will require your child to ask permission instead of just grabbing things on their own. It's better to have a say as to when and where you allow these activities. A boundary around these activities is very helpful to keep things organized.
No. 2 – Stack Clear Bins
When it comes to organizing and keeping things tidy, you want to create a system where it's harder to take things out and easier to put things away. Using clear bins (with lids and labels – if needed) is a great example of this concept. If your child wants to play with things they need to be deliberate and pull out the bin they want to play with. Cleaning up is simple because you can just dump the items back into their assigned bin. (We use a blanket or a sheet whenever the blocks or Legos are pulled out, that way the clean up is a snap!) A similar option that I would recommend is the Sterilite 19638606 Large Clip Box Clear with Blue Aquarium Latches 6 Pack
.
No. 3 – Hang Shirts Up
Hanging up shirts can be a simpler way for boys to keep their clothes tidy. While generally it is not recommended to hang t-shirts, I feel that due to the rapid growth rate of most boys that their t-shirt won't have a chance to stretch out before they've actually outgrown it. 🙂 Hanging shirts means that your child doesn't have to try to keep things folded nice and neat. (Also, matching hangers will earn you a gold star!)
No. 4 – Create Storage Creatively
Storage doesn't have to be traditional. Use other pieces of furniture to maximize toy storage. One of my favorite storage options will always be a dresser. You can easily assign a different "theme" to each drawer, and like that, things will stay more organized. Also go vertical with a bulletin board to provide a spot for your child to post their favorite things.
No. 5 – Limit the Littles
From books to Legos to cars to trucks, the concept of "less is more" is very important. The more tiny pieces you have to keep track of the harder it is to keep things organized. Work to simplify and only hold onto the toys and activities that are within the category of being used regularly.
Your turn…what organizing tips do you have for keeping up with a boy's space, in an organized fashion? I'm always looking for more tips!
Happy Organizing!!!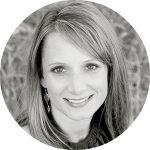 Morgan is the energetic and motivated, but also realistic girl, behind Morganize with Me. She is a list lover, fitness fan, and chaos controller! Her mission is to share tried and true techniques that she hopes will encourage her readers and clients as they focus on their health and homes. Join one of her Challenges and be sure to check out her Shop full of fabulous organizing printables!
*****************
Please note that this post may contain affiliate links (however, as always, any and all opinions are genuinely my own – or the author, in the case of posts by guest contributors). Thanks for supporting my site!