For those of you who follow my blog via Google Reader, you know that after tomorrow Google Reader will be no more.
So I just wanted to remind you that there are other Google Reader alternatives available, that people seem to be loving, for you to switch over to for your blog reading.  For those not quite sure what a feed reader is it is essentially a place to consolidate all the blogs you read into one place.  And you now how I love to consolidate 🙂  Every time there is a new post the feed reader will highlight that for you and you can read my blog posts right within the reader along with all the other blogs you follow.  Super easy.
I use Feedly myself and love it and they were able to transfer over for me all the blogs I read (all 300+ of them!) with a simple click of the mouse.  And to be totally honest, I actually love Feedly even more than Google Reader.  It really plays to my visual side.
Posts Via a Reader:
For those that don't follow me in a reader but would like to check it out, I've made it super easy for you to do so with these two alternatives.  Just click on one of the buttons below and follow the instructions there.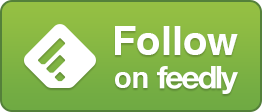 Posts Via Email:
For those that prefer to follow me via email, but currently aren't doing so, simply enter your email address below and click subscribe.  You'll get a confirmation email shortly after that you'll need to approve.  Once you've okay'd the confirmation then every time I post you'll get my blog post as an email and won't miss any of the organized fun 🙂
Posts Via Facebook:
I also post the link to all new blog posts on my Facebook page so that is another way to get my updates as well.  Just be sure after you click the like button on my page, that you don't forget to hover over that "Like" button again and choose "Settings", then "All Updates" otherwise Facebook picks and chooses which updates you get to see.

If you have any questions about subscribing to my blog, let me know in the comments below and I'll help you out.
Thanks for visiting with me here, you are awesome!
Hope you are all having a great weekend!!