Hi everyone, I'm super excited to welcome our newest contributor.  Sharon, from Momof6, is going to be a regular contributor here twice a month.  Many of you will remember Sharon from when we worked together on the Great Garage Clean-Out Challenge last year.  We had such a good time and got some serious organizing done 🙂  I think you're really going to like what Sharon brings to the Org Junkie team.  Today it's all about summer planning.  Welcome Sharon!
*************
Hi OrgJunkie readers! My name is Sharon Rowley and I blog over at Momof6. I am (you guessed it!) the Mom of 6 kids ages 7-12. The only to wrangle a brood of that size and still keep some amount of sanity is to be uber-organized! And for me, organization comes in two flavors- the first follows the adage "everything has a place and everything in its place", and the other is "you always need a game plan". So today- we'll be focusing on creating a game plan for your family that gets you ready for some summer fun!
Now whether yours is the kind of family whose days are spent at the local town camp, or you are the type that prefers a calendar with plenty of unscheduled days that allow for spontaneous activities, all families can make this a "summer to remember" just by doing a little planning ahead! And the time to start thinking about how to shape those warm days of summer is now….
Start by Envisioning the "Perfect Summer"
Okay… well maybe not the "perfect" summer… (which in my case would be spent at a beach house sipping on margaritas prepared by a personal chef, while my kids learned two languages, mastered advanced mathematics, and learned to love doing the laundry- all while having the time of their lives! Hey- a Mom can dream, right?), but one that you'll want to reflect back on next September and think to yourself "Wow- this summer was really great!"
You can start by asking yourself some questions:
What is it that I want to do with the kids over the summer?
What cool "field trips' can we take nearby? What crafts have I been wanting to make with the kids? Are there recipes that I've been wanting to try?
How we will keep up with academics so as to avoid the "summer slide"?
Are we hoping to achieve anything this summer- such as learning a new skill or maybe try a new hobby? Or do we just want to "slow down"!
Jot down a few notes, and then pull the crew together for a "family meeting" one night after dinner and gather their ideas for what would make this be a "super summer". You might be surprised at some the of the great ideas your kids will come up with!
Put Together Your Family's Game Plan
Now you are not trying to determine the details of every single day- but you are trying to give the summer some structure- some form…. I sat down with my own family and we came up with these plans on how we'd like to spend Summer 2013:
And here is a copy of that printable that you can use as you pull together your own summer game plan
(click here to print the pdf file)
A Few Ideas to Get You Started:
One Big Adventure: Do something "big" that your kids will look forward to all summer long… that will qualify as the topic of the report they'll surely have to write back at school in September called "What I Did Over the Summer". Something that is exciting or a bit of a stretch for your family. This doesn't mean you have to travel far or spend a lot of money…. maybe try camping in a borrowed tent. Or try inner tubing on a river. If you can work in a week's vacation somewhere great- then by all means do it! But if not, think of a "big adventure" that you can take inexpensively and closer to home that will create a family memory.
Visit New Places: When is the last time you flipped through a tourist guide for your own town or those nearby? Sure, maybe nothing new has opened, but your kids have grown up a bit- so perhaps attractions that didn't appeal to you before might be a perfect fit for your older kids today. Check out a local pottery studio, an art gallery, take a boat ride, visit a cave, or a hike to a nearby nature preserve that you have never visited before.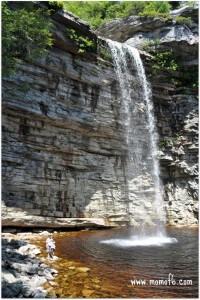 Great Local Field Trips: These might be tried-and-true favorites that your family enjoys doing together, but it's tough to find the time to enjoy them during the school year. Places like the zoo, the aquarium, the science center, or even the local library at story hour.
Recipes/Crafts: This is what Pinterest is for- finding fantastic ideas for crafts & recipes! Also check out your favorite parenting magazines like "Family Fun". Spend a few hours and look online or flip through some pages- making notes of recipes that your family might like to try, that would be fun to cook along with your kids, and crafts that can create summer souvenirs!
Rainy Day Activities: You'll be glad you spent a little time planning for rainy days in advance! A board game tournament, "Just Dance" on the Wii, a pajama-day, a trip to a bowling alley, or even just spending a few hours teaching your kids how to play "Crazy 8's.
Set a Few Family Goals: Summertime is a great time to master new skills- younger children can learn to tie their shoes or ride a bike without training wheels, older kids can build on their swimming skills or learn to dive. It's even fun for Mom and Dad to pick a summer goal! Two summers ago my husband decided to learn how to keep bees and harvest his own honey. Who knows? Maybe this summer will be the year we start keeping chickens! (probably not!)
Pull Together An Academic Game Plan: Having two months off from school doesn't mean we should skip the math facts review or ditch reading time! Forgetting about academics can lead to the "summer slide" and set kids back several weeks academically once school starts again. So develop a plan on how you are going to spend some time keeping what they learned fresh in their minds. There are great online web sites such as IXL for math and Raz-Kids for reading. There are tons of educational apps for iPads and iPhones. And you might be able to motivate your kids to write by decorating a composition book as we did using the back pocket of an old pair of jeans!
I hope You Feel Inspired…
To start putting together a plan for your own fantastic summer! I'll see you back here in two weeks when I'll share with you some ideas for organizing summer "fun stations" to ward-off those "I'm so bored" moments!
If you get a chance, I hope you'll stop by to see me at Momof6 – a place where I write about organizing your home, using a family calendar, creating household routines, hosting at-home birthday parties, and holding a DIY summer camp! You can also find me on Facebook, Twitter (@sharonmomof6), and Pinterest!
Linking up here: Today's Creative Blog and A Bowl Full of Lemons